And the updates just keep on coming. Since we've last posted, we've made a list of major and minor updates to our user interface. Here's a list of our major and minor updates for this past month.
Major updates
There were a number of updates made in Referral Rock this past month. One of the most notable would be the complete overhaul of our user interface.
Changes to the UI
If you haven't noticed already, you will. We've done a complete overhaul of the program, member, referral and rewards sections of the Admin dashboard. Now, you can view your data in a more comprehensive and clean interface.
Program

Your Program Page is now more streamlined and less cluttered. For users with multiple programs, this is a welcome change. In addition to the changes you see above, we have also changed the way you interact with your program as well. Selecting the program's name will route you to a page with program details.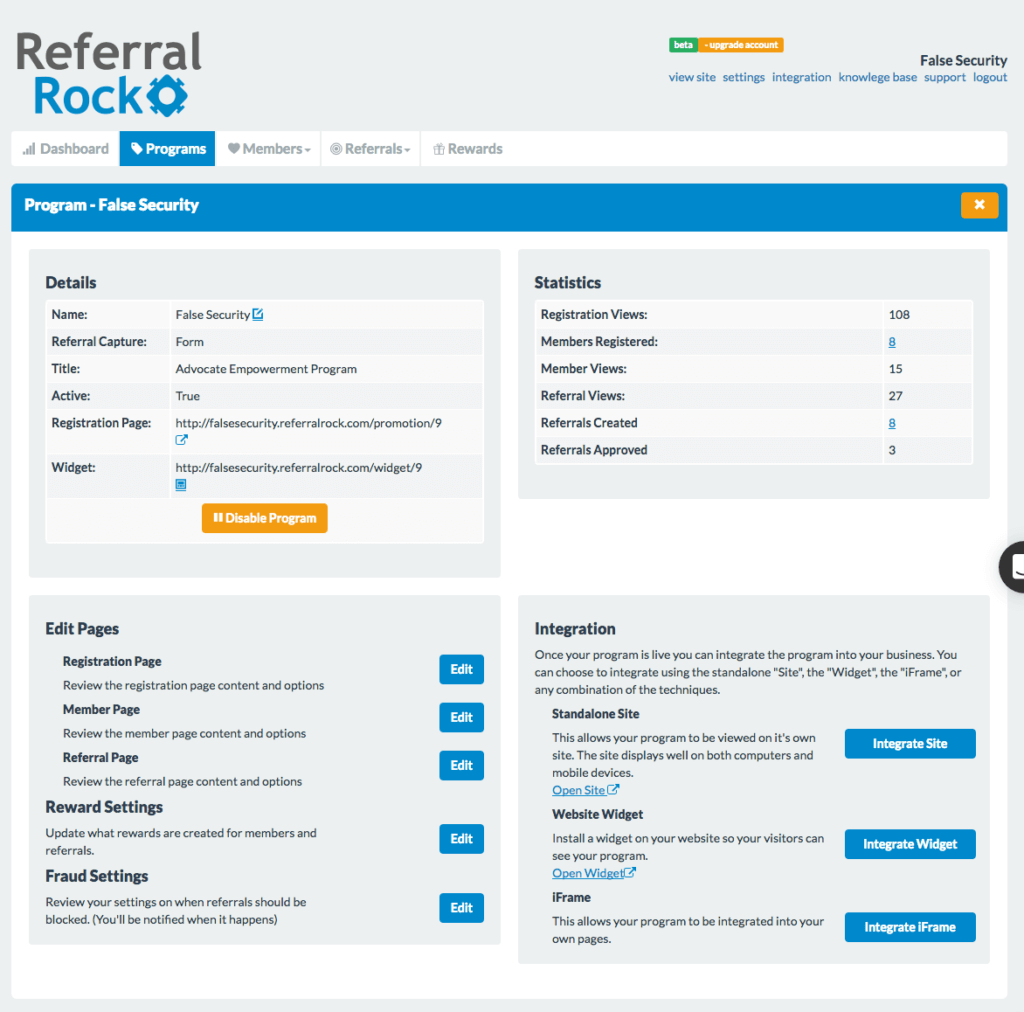 On this page, you can view program statistics, integration options and jump to specific Program Pages to edit. It's less cumbersome, more streamlined, and better looking.
Member
Jumping over to the member section of the Admin Dashboard, you'll see similar changes made there.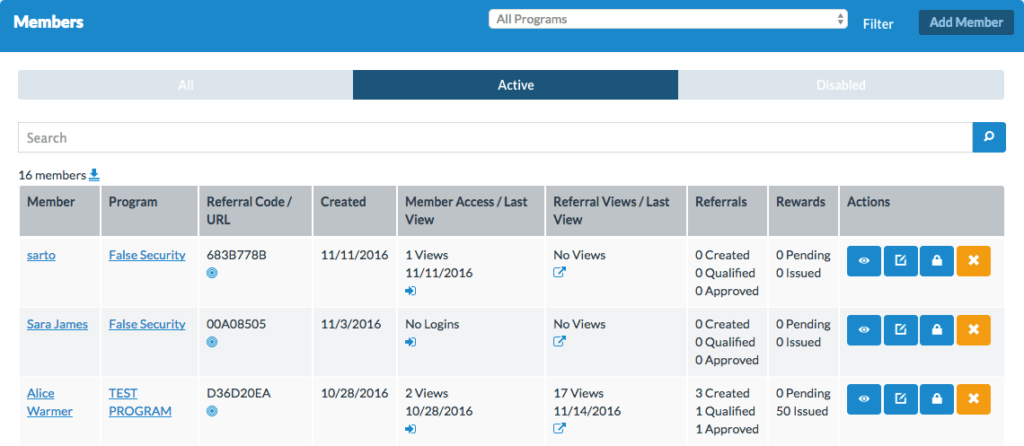 Clicking on the member's name will bring up the member details page. Included on the member details page are a contact info section, program details section, and a statistics display that shows activity, referrals, and rewards.
Referrals
The Referral Page received a similar overhaul, with much of the same features and functionality.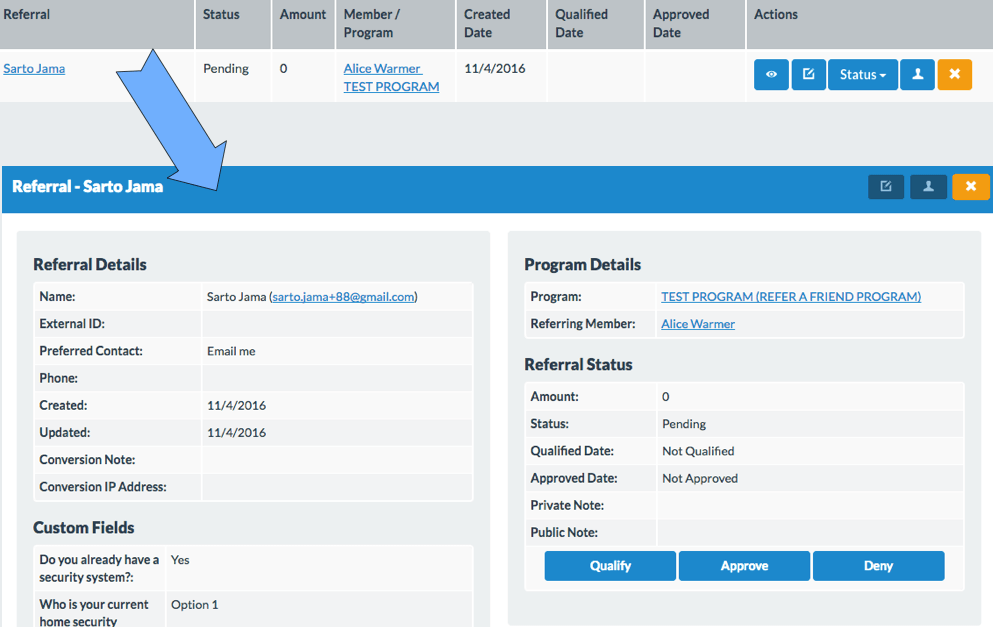 Minor updates
In addition to the UI makeover, there were some updates that were less obvious but still packed a punch.
Member Page menu toggle
You now have the option of removing the hamburger menu on the Member Page. This can be enabled or disabled on the Member Page editor, under layout options.
Third-party integrations
We've got two new walk-throughs in the integrations chapter of the knowledge base: Formsite and WooCommerce. For users using either platform, this means an in-depth, detailed explanation of how to integrate your apps with Referral Rock.
Stay tuned and keep the feedback coming. Referral Rock just keeps getting better and better! Did you miss last month's update?