Happy New Year, everyone! We are kicking off a new year of product updates with a really exciting announcement:
Member Portal 2.0 is finally public!
Our new Member Portal has been a labor of love for the last six months, and we are thrilled that the public reception for it has been so positive.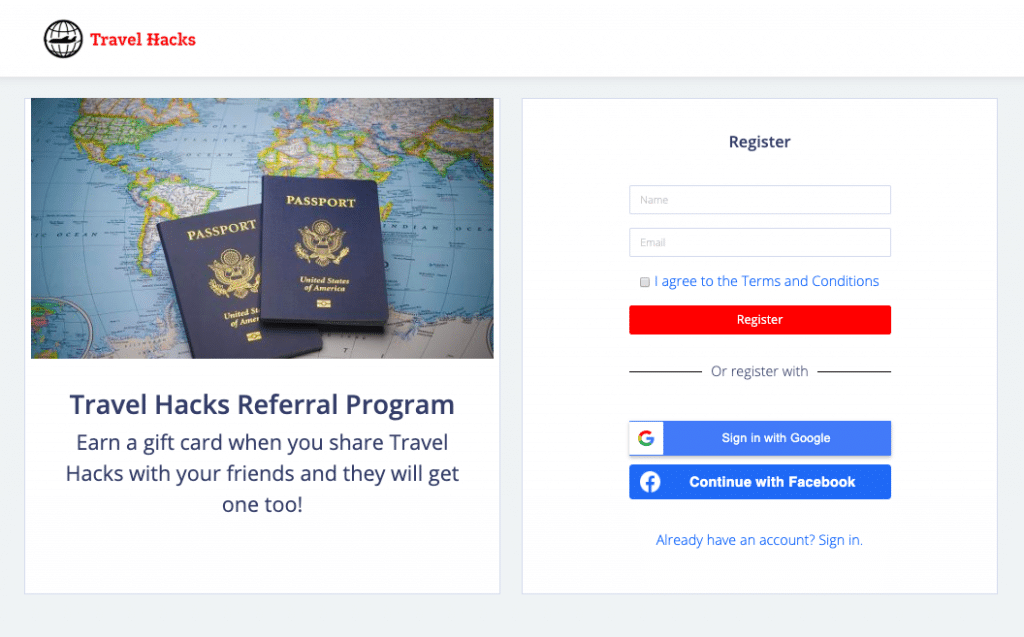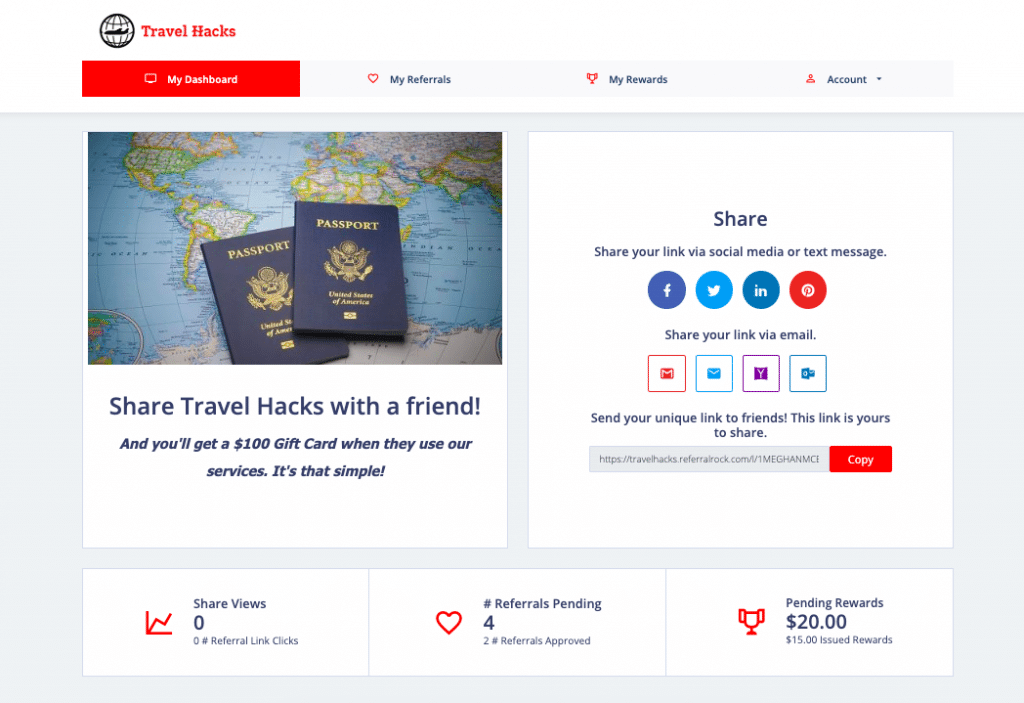 Clean and modern design
Leaving the old, cumbersome (and frankly unattractive) member experience behind, the new member portal streamlines the registration, sharing, and admin experience for your members.
Within this new design, there are enhanced branding options like custom favicon and branding colors. Plus, within this portal all text is customizable. This is a huge improvement for our international customers!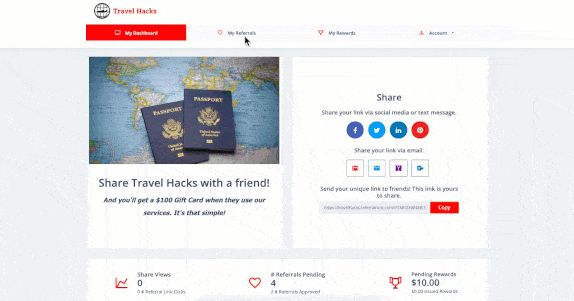 Mobile responsive
Designed to be an out-of-the-box experience, with just a few clicks you can build out a well-branded, mobile-friendly referral program for your advocates.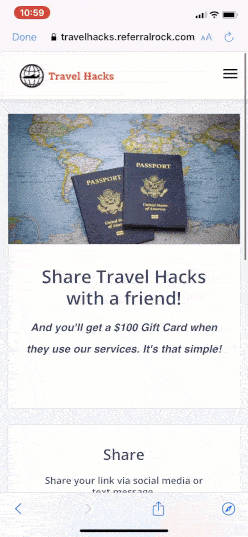 Embedded experience
The new member experience also integrates its sharing modal seamlessly via an iFrame or widget. Embedding your referral program on your own webpage is an easy and effective way to get more exposure to your referral program. You can read more about how to embed the sharing block onto your own website here.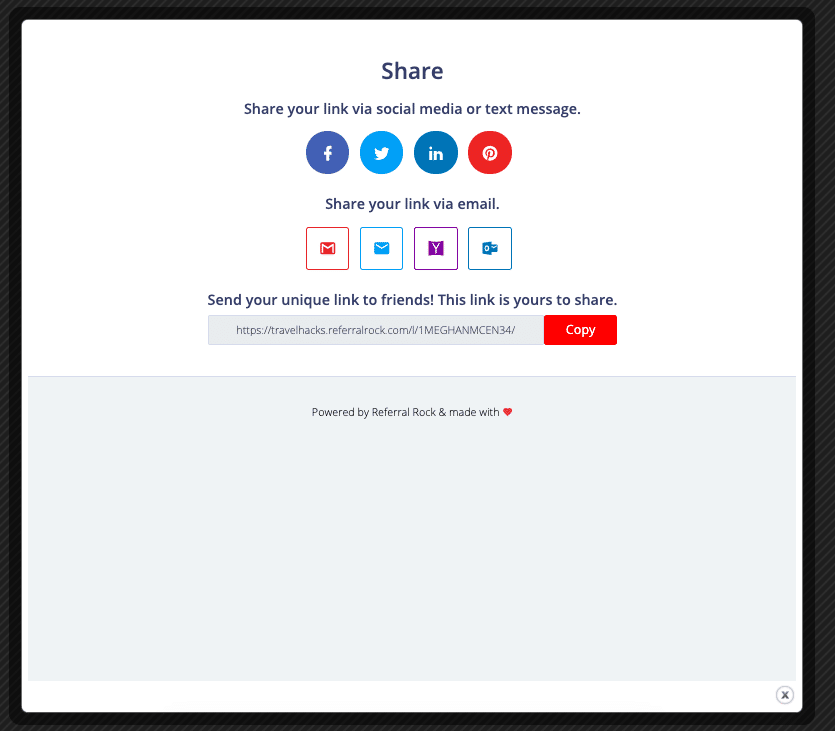 Migrating from Classic Member Pages
If you have been with Referral Rock for a while, then you might be interested in migrating from the classic version of our member pages to the new member portal. You can read all about migrating here.
Please also be sure to read more about what you need in order to setup the new Member Portal as well as a detailed walkthrough of the new editor.
Note: Member portal classic users do not have to switch to the new version. Going forward, we will continue to support the classic version. Talk to your customer success manager if you have any questions.
See it live!
You can also see the new experience live by checking out our own referral program. Register and experience the new portal directly from that link. And hey, if you decide to promote Referral Rock to your network while you're at it, we wouldn't mind.
As always, please reach out to your Customer Success Manager if you have any questions about our new member experience. We cannot wait to hear what you think of it!