You may have noticed some changes to our terminology here at Referral Rock. We made a number of changes throughout the software to make it easier for you to navigate the software. We feel the new language makes much better sense than the old language.
We knew we had it right, once we were using the new terminology in demos and there was a lot less time clarifying concepts/lingo.
1. Campaigns -> Programs
"Campaigns" will now be referred to as "Programs."  Typically campaigns have an end date. Programs are meant to run all the time. A Referral Program was the most commonly used term for what we do (based on what the volume of Google searches are), so we decided to rename Campaign to Program.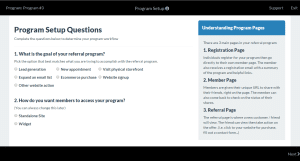 2. Referrers -> Members
What we used to awkwardly call the "Referrers" (existing customers, the people doing the referring) will now be "Members." Members are joining your "Program" (see how nicely that works together) to refer your business to friends and family through your program.
3.  Conversions/Leads -> Referrals
Those friends and family members that were referred, we previously labeled as "Conversions" (for the web) and "Leads" will now be called "Referrals."
Previously, we had a lot of confusion with the differences between leads and conversions, especially when we had Referral Rock customers who had referrals coming in from their own website and our forms.
With the convergence of conversions and leads to referrals, we also felt it was necessary to change the statuses as well:
Open -> Pending
Closed -> Approved
Dead -> Denied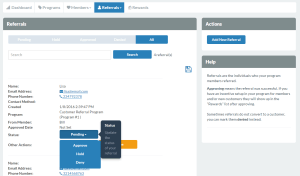 4.  Reward statuses
This change wasn't necessary, but while we were making language changes we made this one as well. Rewards are considered to be either "Open" or "Issued." Once a reward is distributed, you can mark them as Issued through the Rewards tab.
Open -> Pending
Complete -> Issued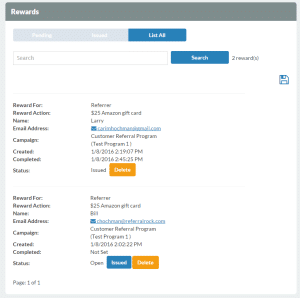 Overall we felt the language changes make a lot of sense. It was important to us to make sure there was a consistent understanding of these concepts as they are the key building blocks of our service.
Also, all your existing data has been safely tested and converted on the site. If you believe there is an issue, don't hesitate to contact us and we'll check it out right away! See the previous Referral Rock product update for other new features.