It has been a busy summer at Referral Rock, and we are excited to share two big updates now available for you today!
Provide additional referral links for your members
On our Growth and Established Business plans, you now have the option to create up to 20 additional links for your members to share with their networks in order to collect referrals. This is a highly requested feature for our customers running affiliate programs and those that wish to provide multiple promotional options for their members.
Similar to the default referral link, the additional links are unique to each member and can easily be copied directly from their dashboard.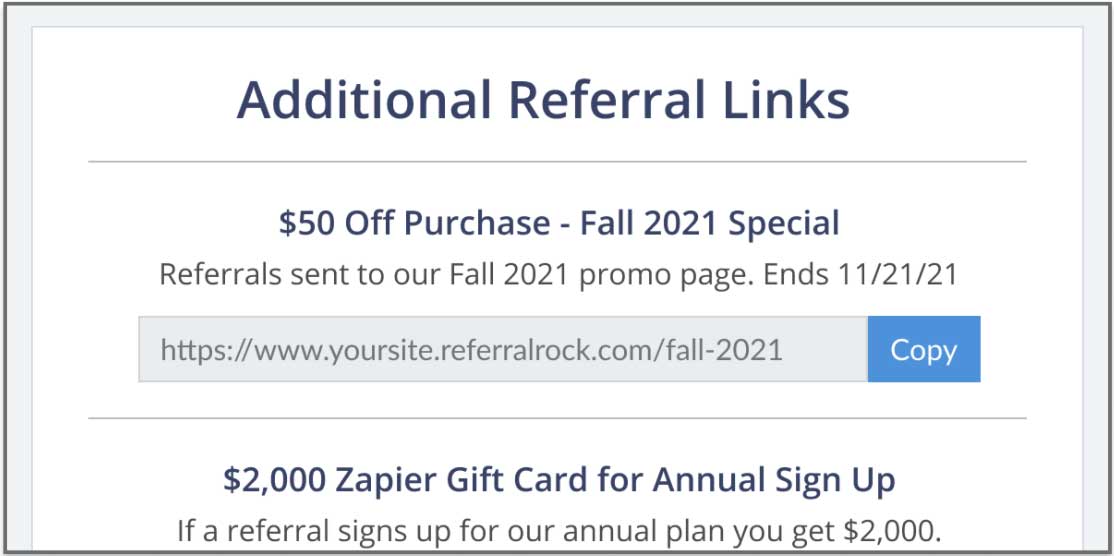 Read more about adding additional referral links
Easily create and issue rewards with our new editor
Recently, Referral Rock rolled out a re-designed reward editor to all of our new accounts. The updated design makes it easier for you to create reward rules for your members and referrals.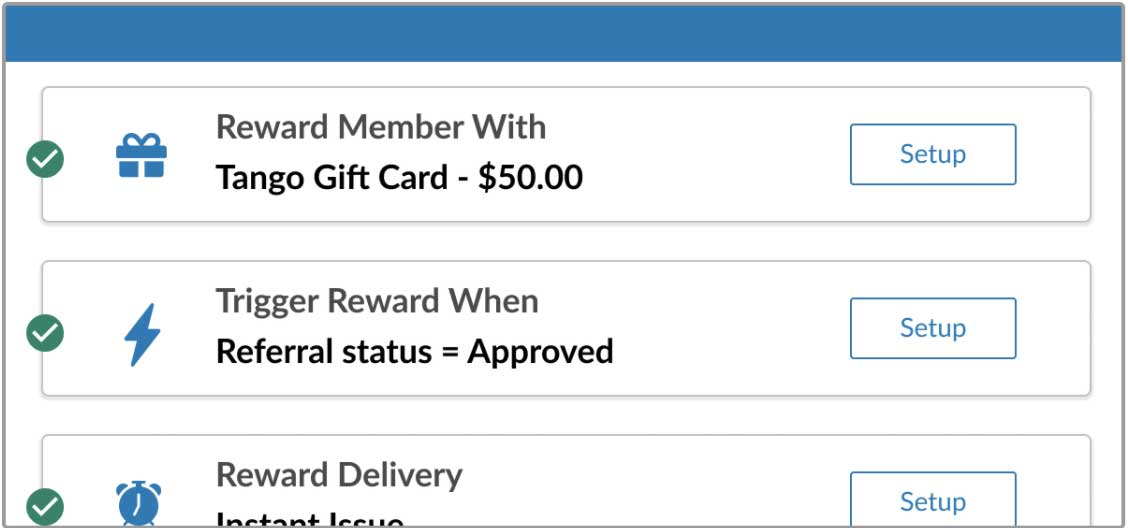 Read more about reward setup with the new editor
Not only is creating rewards easier than before, but so is maintaining your gift card, PayPal and coupon accounts with our new payouts page. Our re-designed Payouts page gives a clear overview of all account balances, rewards owed and straightforward setup instructions.